The Office of Research facilitates participation in a number of research consortiums.

Oak Ridge Associated Universities (ORAU) – ORAU brings together university faculty and students to collaborate with ORAU experts on major scientific initiatives that strengthen America's leading edge in science and technology. This includes sponsorship of the  Powe Junior Faculty Enhancement Program, Events Sponsorship Program, and the ORAU-Directed Research and Development Program.

MSI STEM Research & Development Consortium (MSRDC) – The MSRDC is a solutions provider, research development partner and strategic asset to more than 60 minority-serving research institutions, industry and government partners. As a collaborative member of the consortium, Syracuse University researchers can partner with MSI member institutions on new funding opportunities. Funders include the Department of Defense, the Department of Energy, the Department of Transportation, the National Institutes of Health and the Food and Drug Administration.

Air Force Regional Hub Network – Mid-Atlantic – The Mid-Atlantic Hub Network helps identify barrier-breaking innovations for the Air Force and Space Force and together advances them towards commercialization leveraging regional academic, government, corporate, startup, and venture members, programs and assets.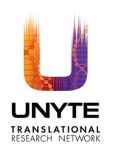 UNYTE – The UNYTE Translational Research Network is made up of the region's premier biomedical research institutions. UNYTE's mission is to assist faculty and trainees from UNYTE institutions to increase the quality and quantity of translational research in the Upstate New York region. This is accomplished by assessing and accessing expertise, technologies, services, and curricula that might be shared between institutions, to foster collaborative research, reduce resource duplication, and to enhance bidirectional transfer of information between basic and clinical investigators.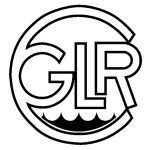 Great Lakes Research Consortium – The Great Lakes Research Consortium is an organization of 18 colleges and universities in New York, with nine affiliate campuses in Ontario, dedicated to collaborative research and education on the Great Lakes. Their mission is to improve the understanding of the Great Lakes ecosystem, including the physical, biological, and chemical processes that shape it, as well as the social and political forces that affect human impact on the lakes and their associated economic resources. They accomplish this through research, instruction, and public service.
For those interested in participating in any of these programs, please contact vpr@syr.edu.
The following collaborations are facilitated outside of the Office of Research.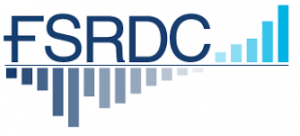 New York Federal Research Data Center  – Federal Statistical Research Data Centers provide researchers access to confidential data from many federal agencies, including the Census Bureau, the Bureau of Labor, the IRS, the National Center for Health Statistics, the Bureau of Economic Analysis, and the National Center for Science and Engineering Statistics. The Center for Policy Research (CPR) has served as the liaison between Syracuse University and the New York Federal Research Data Center, with a special relationship with the Cornell branch, where most Syracuse University researchers access the data. Because Syracuse University is a member of the NYRDC consortium, researchers here have access to the Cornell RDC and NYRDC at no cost. Further, the Census Administrator, Nicole Szembrot, at the Cornell Center will assist researchers with their proposals for access to these data. Please contact Colleen Heflin, our Syracuse University liaison, with your interest.
NY-BEST – The New York Battery and Energy Storage Technology Consortium serves as an expert resource to energy storage-related companies and organizations seeking assistance to grow their businesses in New York State. This includes access to financing, research capabilities, potential partners, technology developers, manufacturers, and other private sector and government resources. NY-BEST also provides assistance locating testing and prototyping facilities as well as coaching services from their expert staff. Please contact Quinn Qiao, our Syracuse University liaison, with your interest.